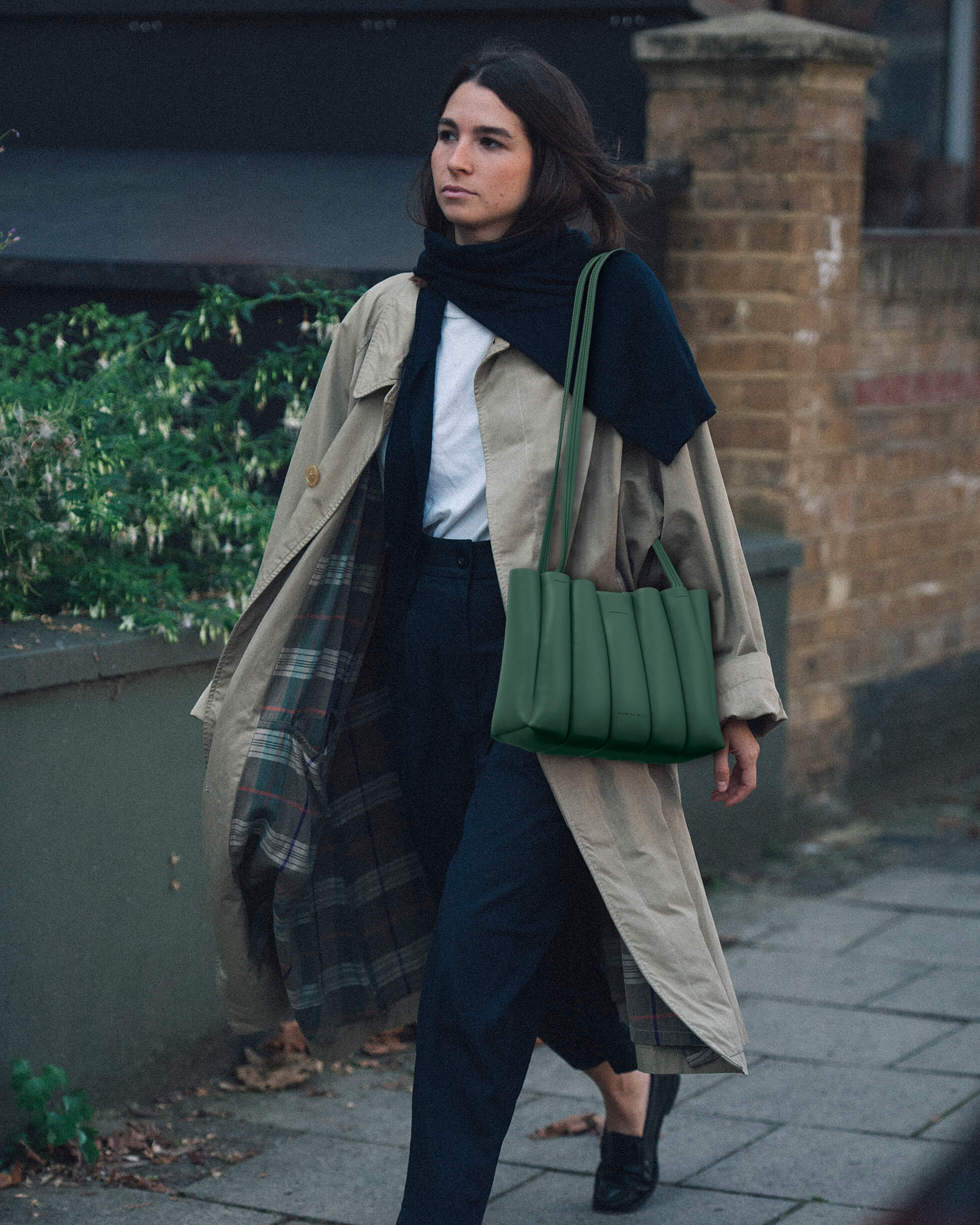 SAY GOOD BYE TO WALK WITH ME, HELLO DEREN RICE
We've wanted to make this change for a while. Walk with me products have been evolving for some time, and it's time for the brand to evolve as well.
Walk with me started as an editorial creating illustrated maps. We continued building the brand by adding accessories that accompanied you on your travels, walks, and everyday life, until our interests increasingly focused on making bags, making functional bags, and how to make them well. So on, Walk with me transitioned from being an editorial of maps and stationery items to a brand of backpacks and bags.
Over these 7 years, we have learned leatherworking techniques from the best craftsmen in Ubrique and factories in Elda. We've had seamstresses on our team who came from luxury brands like Loewe, and they taught us their craftsmanship. With all this knowledge, we decide to put our efforts on what we love: handcraft each bag with all the delicacy and craftsmanship that goes into it. Deren Rice represents that alter ego that has been forming and transforming us into an artisans. Deren Rice is the artisan within us.
We are still the same, we still have our own workshop, but this time, we want to show you more about who we are and how we do things, which is why we need to be Deren Rice.